More often than not, people focus on the cons of salt. In-depth research indicates that reducing salt intake can help you save between $10 and $14 billion in healthcare per year.
On the flip side, salt is critical for keeping your body functioning optimally. It is a central component of extracellular fluids present in your body.
It also helps regulate hydration and assists in body functions like contraction and relaxation of the muscles, and so on.
Apart from being an essential element when baking and flavoring food, preppers use them for numerous purposes, including:
Food Preservation
Salt is an off-grid and effective way to preserve meat. It allows you to preserve a wide variety of smoked foods without refrigeration.
Related: 17 Forgotten Preservation Hacks that Will Save You Money
Cleaning Fish with Salt
When it comes to survival situations in the wild, you'll have to catch fish that you can clean with salt. It loosens the fish scales, thereby speeding up the process.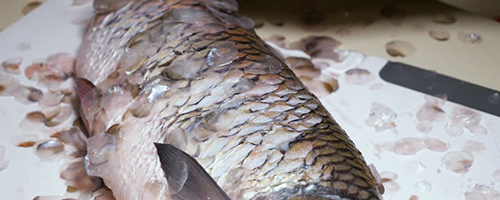 Nasal Rinse
Dissolve sea salt and baking soda in water to rinse nasal passages and lubricate them.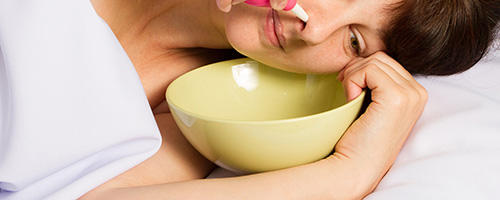 First Aid Treatment for Skin Irritation
If you're suffering from skin irritation, such as rashes, blisters, pimples, or ingrown hair, you should soak the area in salt water to relieve pain.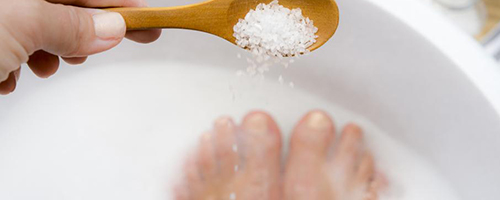 Decrease Cooking Time
Save time in emergencies by rubbing salt on frozen food to speed up the defrosting process. It also increases the cooking temperature and helps prepare food faster.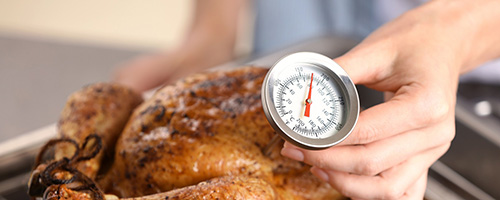 Related: No Gas, No Electricity… How To Cook Indoors Without Smoke
Maintains Your Daily Nutrients
You might not have access to ample nutrients and minerals in a survival situation. Failure to do so can lead to fatigue, muscle, and cramps. Therefore, you must enjoy a healthy amount of salt on a day-to-day basis to maintain your body's nutrients.
Especially since it's likely that you will end up losing a lot of salt via sweating in survival situations.
Cut Cutting Board Odors
During survival situations, you may have to confine yourself within your home for prolonged periods. The last thing you want is to be stuck with foul smells.
To eliminate the odor of your wooden cutting boards, pour a generous amount of salt and rub it with a damp cloth. Now, wash in warm water.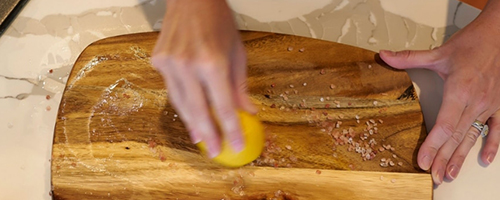 Clean Cast Iron Skillets
You don't have time to use dishwashing soap in the wild and spend hours making your pots and pans shine. Instead, you can create an excellent paste using salt and little water to scrub your cast iron pans. This will give them a shiny and polished look.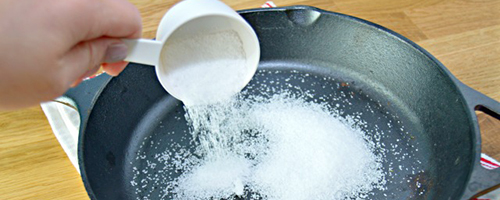 Related: How To Restore A Cast Iron You Bought At Garage Sales
Put Out a Fire
Fires can be devastating. Therefore it's always a good idea to stop the flames before they start getting out of control. Throw salt at it to reduce the flame size and prevent accidents.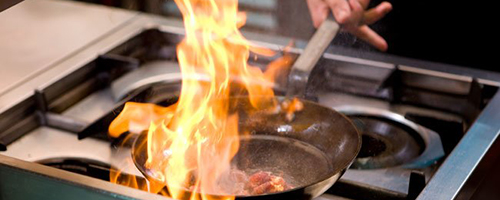 Use it to Keep Teeth Clean
Survivalists may be unable to access toothpaste in the wild; thus, mixing baking soda with salt is a great alternative way to keep your teeth sparkling.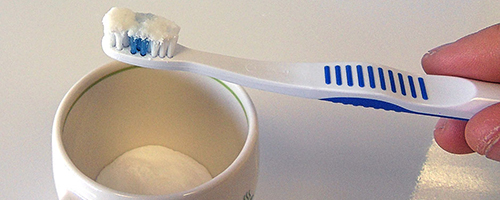 Soothe a Bee or Poison Ivy Sting
Apply water and salt on the poison ivy sting to alleviate pain.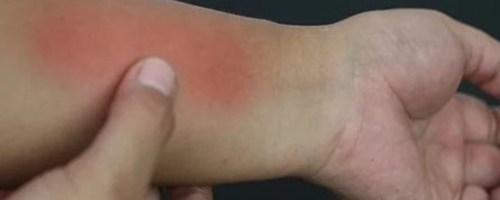 Kill Grass Growing in Your Home
During survival situations, it's always a good idea to grow organic food in your home. An excellent way to prevent unwanted grass and weeds is to sprinkle salt and water over them.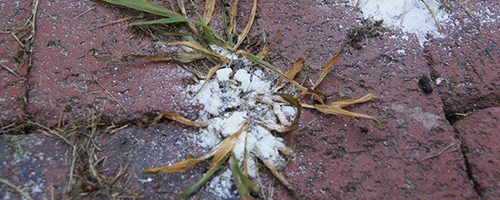 Remove Baked on Messes
Remove salt stains on your pots and pans by scrubbing them with a salt and water paste.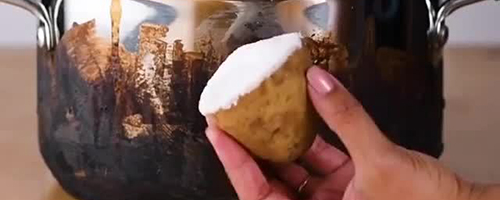 Treat Your Tootsie
Prepare salt water and soak your feet in it for at least 15 minutes to relieve muscle tension. For a luxurious massage, add a few drops of essential oil.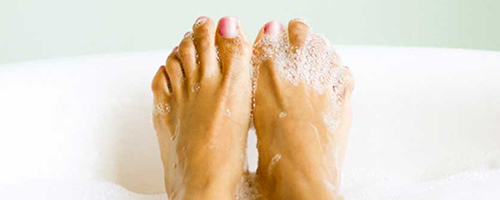 Extend the Life of Milk
Add a pinch of salt to milk to keep it fresh; you can never have enough perseverance tips for surviving in the wild.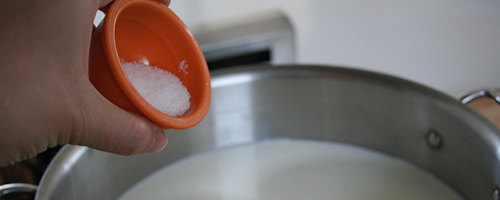 Related: DIY Condensed Milk Recipe That Can Last More Than 2 Years
Clean Non-Stick Pans
Cleaning your utensils is a difficult task during survival situations. Rub a small amount of salt on your pancake griddle to prevent your flapjacks from sticking.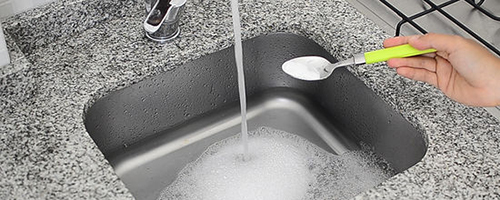 Keep Blood Stains from Staining
If you cut yourself in a survival situation, you can keep the blood from staining your clothes. Soak the dirty clothes in cold salt water to keep the stain from setting in.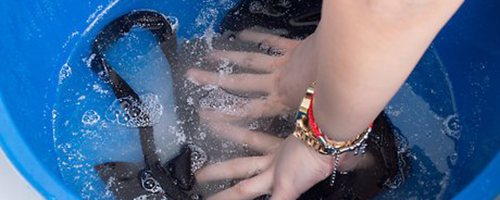 Deodorizing Shoes
Sprinkle a bit of salt in your shoes to wick away moisture and foul odors.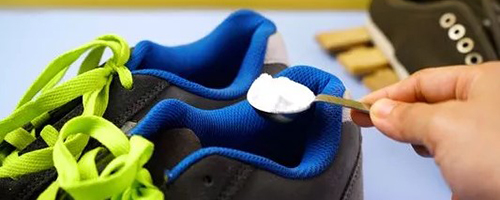 Melt Snow and Ice
If your living space experiences high amounts of snow and ice, sprinkle salt to melt it away and ensure a comfy resting area.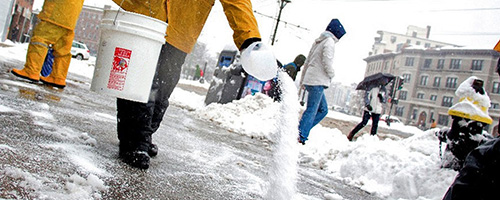 Remove Soot
You would be cooking in the open fire when in the wild or camping. This leaves you with a heap of ashes, foul smell, and burning smoke. Throw a little salt onto the flames to loosen the soot and get rid of these problems.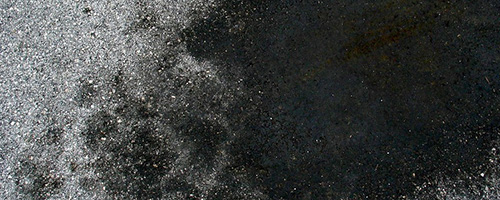 Treat a Sore Throat
The stress of a survival situation may harm your throat. Gargling with salt and water is the best way to combat a sore throat.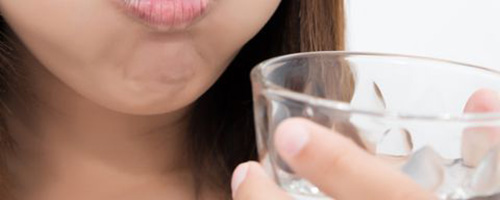 Help De-Feather Chicken
Quickly de-feather your chicken by rubbing salt for easy nipping.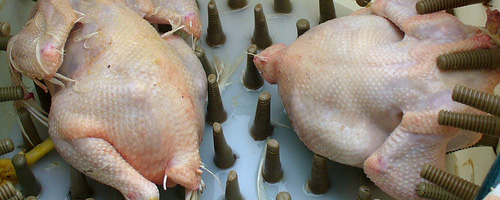 Kill Disposal Odors
Remove odors from your garbage by dashing salt to absorb moisture and the foul smell.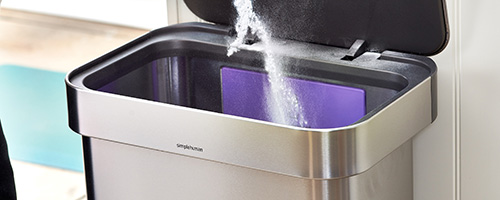 Supplement for Health
Iodized salt boosts energy levels and increases blood flow, essential for an active lifestyle.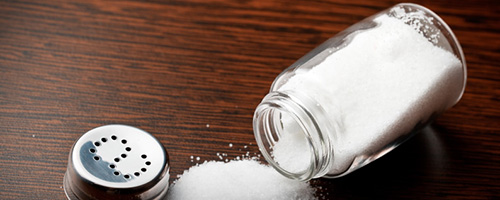 Related: How To Make Calcium Supplements from Eggshells
Sanitize Your Sponges
In extended survival situations eliminating bacteria and other germs from your living space is a challenging yet vital task. Boil your cleaning sponges in saltwater to sanitize them.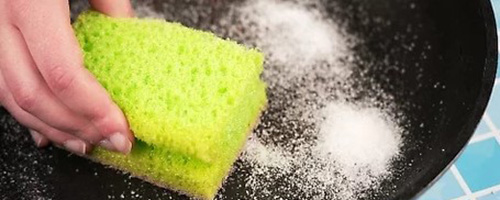 Remove Rust from Tools
A high-quality paste of lemon juice alongside salt is the best way to remove rust spots and make your tools look good as new.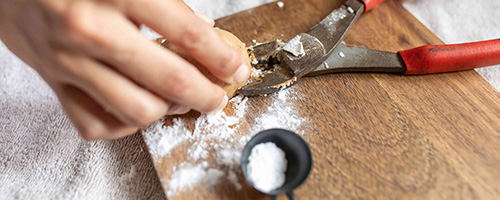 Fill in Holes in Plaster or Drywall
Remove damages in your wall by combining starch and salt and use it like putty to fill minor holes.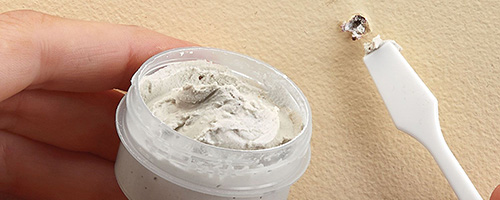 Make Nuts Easier to Crack
In the wild, you won't be able to access utensils. Soaking your nuts in a salt brine solution makes it easier for you to crack them.

Put a Stop to Suds
A majority of soaps and detergents no longer sud like they used to. Sprinkle salt to increase suds and enjoy clean clothes even in the wild.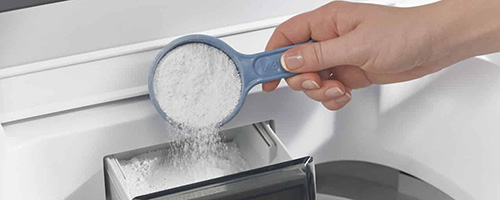 Related: How to make Antibacterial Laundry Detergent at Home
Preventing Mold on Cheese
When it comes to surviving an extended survival situation, you have to learn to preserve food.
Soak the cheese in salt solution and cover it with high-quality plastic wrap to decrease mold spread. Or, consider soaking a towel in salt water and wrapping it tightly around the cheese.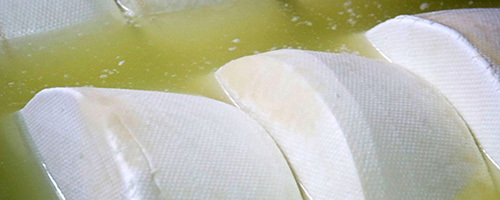 Exfoliate Your Lips and Skin
In extended survival situations, your skin may start getting itchy and dry. Find a warm shower in the wild and bath with salt to remove dead skin and boost circulation.
Moreover, you should use it over your lips to slough off dead skin.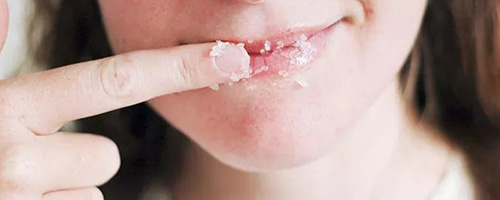 Treat Your Oral Wounds
Gargle with a mixture of warm water and salt to treat different oral wounds such as canker throat and so on during a survival situation.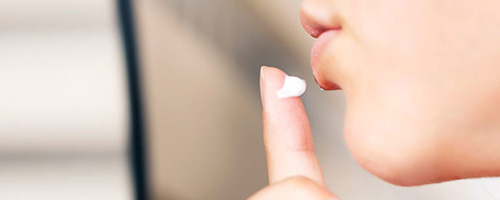 Test for Rotten Eggs
You might not have access to storage spaces or refrigerators in a survival situation to preserve your food items. However, with saltwater, you can ensure you're eating the freshest eggs. Simply add two teaspoons of salt into a cup of warm water. Rotten eggs will start floating while fresh ones will sink.
Natural Bug Repellent
If different bugs and ants enter your living quarters, you should consider using salt to keep them away. Since bugs aren't fond of salt, sprinkling some will help keep them at bay.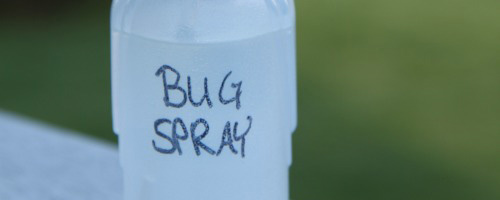 Salting and Drying Hides
Salt is an integral part of the drying and tanning process. Not only does it prevent the growth of bacteria, but it also assists in drying your clothes when in the wild.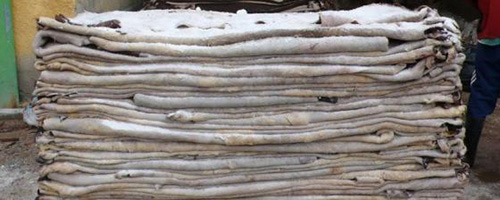 Clean Your Flushing Wounds
Another excellent use of salt is to treat flushing wounds. It is because salt water is an effective way of killing bacteria and preventing infection.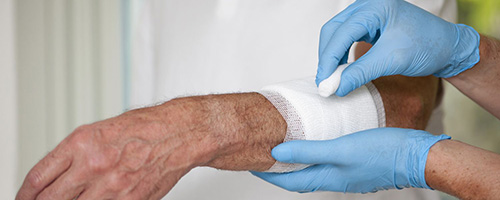 Related: How To Make Antiseptic Sugardine To Treat Wounds And Inflammation
Replace Electrolytes
You can't drink seawater; however, salt is rich in minerals that help you stay healthy. For this reason, various hospitals use saline solutions to provide you with fluids.
If you're stuck in a survival situation, simply add a pinch of sea salt to offer your body with electrolytes necessary to keep you well-hydrated.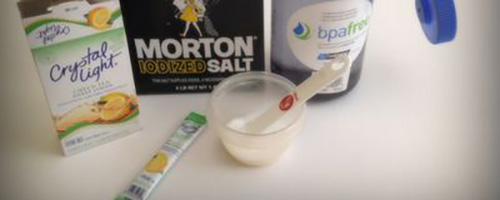 Ensure a Healthy Diet
Make your dishes tastier and healthier by adding a pinch of salt to them.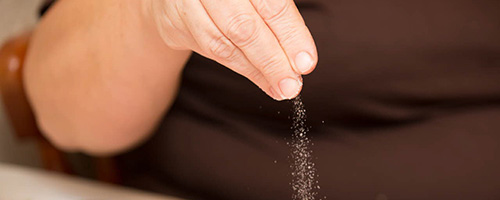 Help Harden Homemade Soap
In survival situations, you may have to fabricate your soaps. Sprinkle salt during the process so that you can harden it and cut it into bars.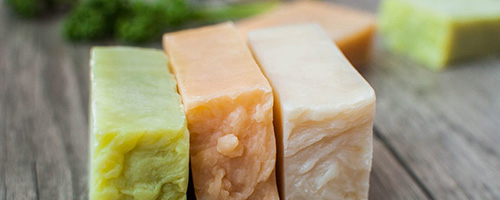 Related: DIY Wilderness Soap And Shampoo From This Plant
Make Your Clothespin Last Longer
One great use for salt is making your clothespin durable and resilient. If your clothespin is exposed to different weather, elements can become prone to cracking and breaking.
In survival situations, it will be impossible for you to purchase clothespins frequently. By boiling your clothespins in saltwater, you can make them more durable. You may even add salt to rinse water to restrict it from freezing your clothesline.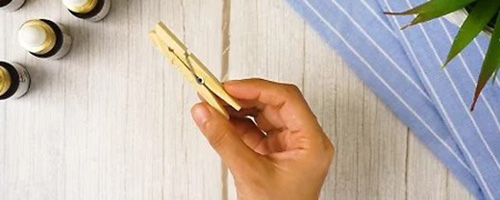 DIY Mouthwash
Ensure dental hygiene even in the wild by combining salt with baking soda to make the ideal mouthwash.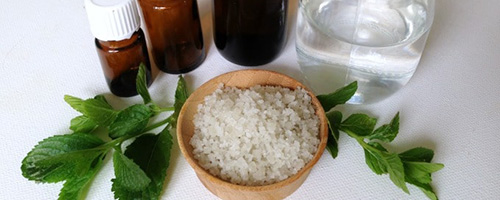 Related: Dental Care after SHTF
Rid Grass Stains with Lemon Juice and Salt
Your clothes will likely be covered in grass stains by the time you reach home. Treat these stains with lemon juice and salt to keep them from leaving a mark.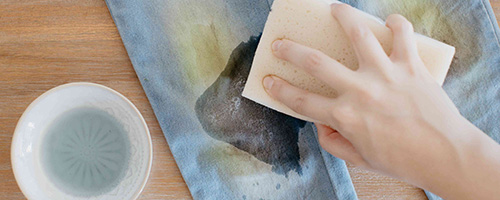 Clean Up Around the Campsite
A fantastic scouring material, salt is a great way to prevent mold, yeast, and bacteria from growing in your surroundings.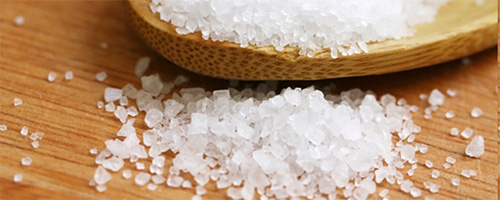 Make Drip Proof Candles
Soak candles in a saltwater solution and then dry them to ensure they don't drip as much.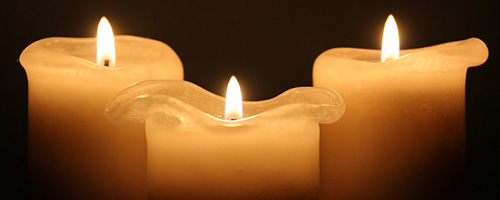 Preserve Fruit
Keep your peeled fruit fresh and delicious by dipping them in salt.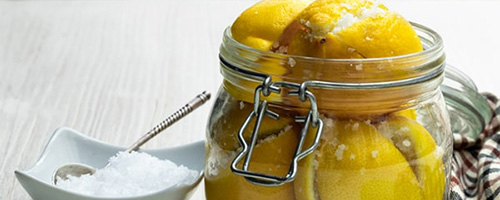 Prevent Grease Splatters
Add a little salt to your pans before cooking to avoid getting grease burns.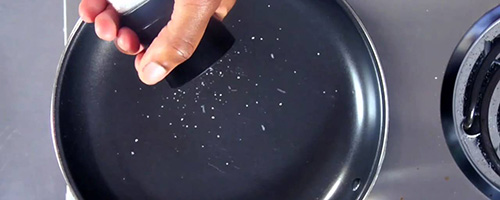 Related: 25 Survival Uses For Leftover Bacon Grease
Protect the Bottom of Your Oven
If your casserole bubbles over in the oven, treat the spill with salt. It will end up baking into the crust and will be easier to remove once it cools off.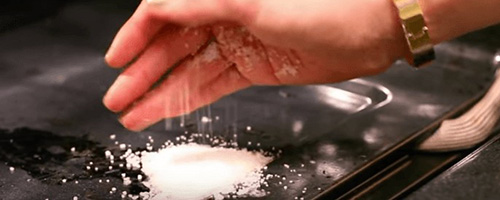 Wash Dirty Greens
Salt solutions make it easier for you to remove dirt from your greens. It is the perfect trick for preppers who own a garden as well.

Final Verdict
The best part about salt is that it is super easy to store. From mylar bags to soda bottles, you can stuff salt in different types of packaging.
Please protect it from moisture and direct sunlight to prevent salt-brick formation. While it contains plenty of minerals, it's not a pure source of nutrition.
It is a multi-purpose and affordable alternate to storing foods, medical treatments, and equipment maintenance for survivalists.
You may also like: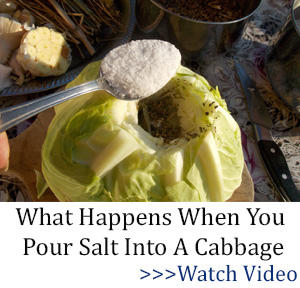 The Collapse of Journalism and the End of Free Speech in America
What Happens When You Keep Your Meat in Salt For 1 Month (Video)
16 Survival Uses For Crisco That You Never Thought Of
What Is The Closest Amish Market To Your Home
DIY Projects for Your Prepper Pantry
Source
50 Survival Uses For Salt is written by Brandi M. for www.askaprepper.com