Trapping is a fantastic source of protein in an SHTF or grid-down scenario.
For those of us who do not trap regularly, having to suddenly rely on trapping as a food source will come with a very steep learning curve.
Here are eight 'hacks' that you can keep in mind to help you in the unfortunate event that you need to rely on your trapping skills to survive.
Wire Clothes Hangers as Snare Stands
When we are setting snares, we often have to prop the snare up, so it does not collapse in on itself.
It will also probably be necessary to use some snare stands to position a snare perfectly around an opening where the animals are moving through.
We can use sticks that we find lying about the forest floor for this purpose, but a practically free and better solution is to make a collection of snare stands from old wire clothes hangers.
To do this, simply cut a wire clothes hanger into straight sections at the lengths you want, and then bend about a quarter of an inch or so of one end at 90 degrees.
All you need to do is stick them into the ground on either side of the snare loop and use the bent ends to hold the loop in position.
Related: The Easy and Practical DIY Snares to Catch Small Wild Game
Swivels
When setting wire snares or even paracord snares, use a swivel at the point where you anchor the snare.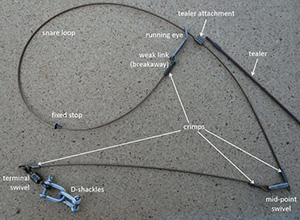 The reason is that an animal caught in a snare will fight like hell to get out and, in doing so, is going to cause a lot of stress on the connection point where the snare line is anchored.
Placing a swivel at this point will allow the animal and the snare line to move around without stressing and breaking the at the point it is acquired.
Rat Traps
Rat traps are not only for vermin around your home. They can be very effective on other small game as well.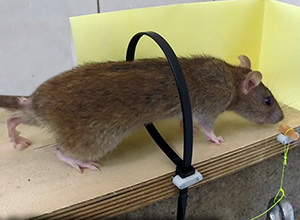 Add a few dozen rat traps to your trapping supplies to make killing squirrels a whole lot easier and less time-consuming.
Using baling wire or zap straps, you can attach these rat traps to tree trunks and branches to trap squirrels who like to hide in the trees.
Funnel The Prey
Funnelling the prey to your traps seems obvious, but it is a step in setting a trap that would be easy to forget for us who do not spend a lot of time trapping.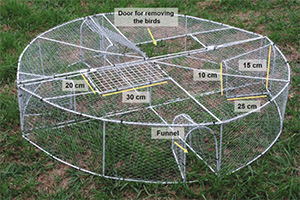 Use branches, brush, debris, or anything else that you think would pose an obstacle to your chosen prey animal to guide them into where you have placed your trap.
Try and make things look as natural as possible. The animals are good at noticing things that are out of place.
DIY Snare Pole
With any trapping endeavour, you will end up trapping something that you did not intend on trapping, and if that animal is still alive, releasing it can be problematic.
Fortunately, you can make a DIY snare pole with a length of rope and some sturdy PVC pipe.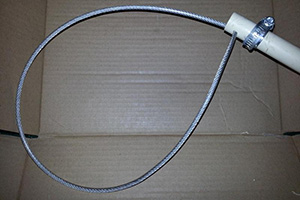 • Form a loop in the rope and pass that loop through the PVC pipe to the other end.
• Pull a loop of a sufficient size out of this end of the pipe.
• The rope at the top end is pulled to tighten the loop.
To use this DIY snare pole, simply pass the loop over the animal's head that you want to sudue long enough to release from the trap, then pull on the rope to tighten the noose around the animal's neck.
Do not over-tighten this loop. You only need to hold the animal still, not strangle it.
Then have a second person cut the animal free, after which you can release the tension on the loop, and the animal should run away.
Mark Traps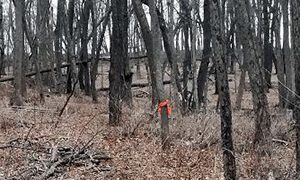 You are going to want to mark your traps so that you can find them again.
Since flagging tape comes in various colours, you can colour code your traps by trap type or when you set them. This way, you can have a visual clue to jog your memory.
To avoid others finding your traps, you can place the flagging tape a set distance in front of the tap set. This will reduce the possibility of people robbing your traps by finding your markers.
Related: Ingenious Traps You Can Set Up On Your Property To Catch Looters
Scent Control
Keeping human scents away from your taps can be very important to your success.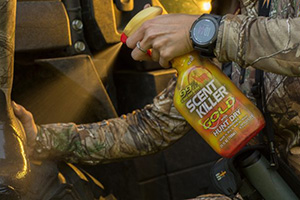 There are a wide variety of commercial products that claim to eliminate human odour.
Still, it is better to start by handling the traps as little as possible and to keep all of your trapping supplies away from places that can have them picking up human scent.
Wash your hands with local natural water and rub with sand or slit to absorb oil and scrub the scent off your hands. You can also use black charcoal from your campfire to absorb the odours on your hands and your equipment.
Lastly, get your hands dirty in local dirt to mask your scent and hopefully prevent your smell from transferring to your equipment.
Tools
Here are a few tools that you should be taking with you on the trapline:
• Linesman pliers and wire cutters – Use the linesman pliers to twist and tighten the wire and use the wire cutters for all your wire cutting needs. Do not use a multitool because they don't do either task particularly well.
• Gaunlet style welding gloves – Are thick and provide extra protection around the wrist area in case animals that you may need to release decide to try to scratch or bite you.
• A hatchet – Not any hatchet. It should be one that you can use to hammer stakes into the ground for anchoring as well.
• Headlamp – You will be operating in the early morning hours and probably the evening hours as well. Having some light is going to be critical.
• A trowel or collapsible shovel – Digging will be necessary, and you need tools to make the work easier.
These eight hacks are provided for you to keep in the back of your mind or to consider when putting together kits for SHTF or grid-down.
Always know and obey any laws, rules, and regulations if you decide to pursue trapping before you need it for survival.
You may also like: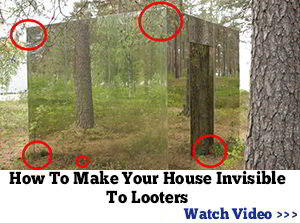 How To Identify Animals By Their Tracks (With Pictures)
The Only Food That Grows Almost Faster Than You Can Eat It (Video)
DIY Mini Greenhouse For Year-Round Vegetables
What To Eat When The Power Goes Out
Source
8 Trap Hacks That Every Prepper Should Know is written by Michael Major for www.askaprepper.com