The United States economy is looking shakier than it has looked since 2009, when we had the housing crash, bringing about the "Great Recession."
There has been a constant specter of a financial collapse over the country since then, with one financial guru or another predicting that coming collapse.
But now things are looking much shakier, as the economy finally reacts to the effects of the pandemic. Thousands of small businesses are closed for good and a number of major chains seem to be following in their wake.
Unemployment is slowly coming down from the high in 2020, but some of the relief efforts that the government has taken are making it hard to get people back on the job.
Why Is That So?
On top of all that, the trillions of dollars that Congress has borrowed from the Federal Reserve Bank, essentially creating money out of thin air is starting to cause a very predictable rise in inflation, which in turn is likely to push us into a recession.
This can have serious repercussions for us all. Not only does it inflation affect our buying power, with our disposable income not going as far; but it also affects investments. Whatever value you or I might have in any current investments, is going to go down, even if the apparent cash value might go up.
But what does up mean, if everything else costs more?
You Might Have Investments You Don't Know About
What's that? You don't think you have any investments? Do you have a retirement account with your employer?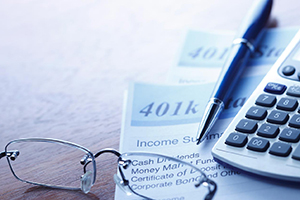 Then you have investments. It's probably in the form of a 401K, which is used by many companies so that you can take whatever retirement funds you've accrued from one job to another, helping ensure that you will have something more than Social Security to live on when you reach retirement age.
With that being the case, any negative pressure on the economy and especially any recession is going to result in a negative effect on your retirement.
Related: 5 Ways Prepping Has Helped With My Retirement
You may not see it directly right now; but when the time comes for your annual review of your retirement account, you'll probably see that you're not going to get as much when you retire, as you thought you would.
That trend is likely to continue, as long as inflation is on the rise and/or the economy is likely to go into recession. At this point in time, there's really no way of knowing just how long this is going to last.
But what can you do? Those retirement funds are normally managed by professionals, with you not having any direct contact with them or control over how they are invested. Or do you? Are there things that you can do with that money, which still meets the requirements of the law, but protects your investment at the same time?
The answer to that question is yes. While we don't always have the option of making specific decisions on specific investments, most of these retirement accounts do allow us to choose between a variety of different investment "tracks." Then, of course, any money we have invested in our 401K from previous employers is ours, giving us a whole lot more control. The question then, is just what to do?
Recession-Proof Investments to Consider
Fortunately, there are some investments which are pretty much recession-proof.
Knowing which those are gives you the opportunity to make wise decisions in how your 401K is invested. Considering how shaky the economy is at this time, that's something I wouldn't waste time on doing.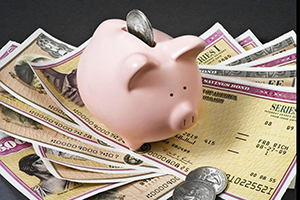 The first rule here is to look for safe investments.
That means forgoing those with a high yield, in place of those which are considered steady. The 3.76% yield on 10-year Treasury notes may not seem like a very good investment, it's a whole lot better than losing 10%.
Bonds are usually considered one of the safest investments on the market.
US Savings Bonds, Municipal Bonds and other bonds issued by government entities may not pay high-interest rates, but those entities are highly likely to pay back whatever money they borrow. An investment portfolio made largely of bonds may not seem exciting, but it is secure.
Conservative Investment Funds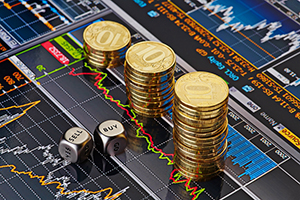 There are also other conservative investment funds around, such as Money Market funds.
These fall on the low-yield end of the spectrum as well, especially when compared to any sort of junk bonds.
While the junk bonds typically have a higher interest rate, there's also a chance of them defaulting during a time of recession, leaving you with 10 cents on the dollar.
Another rather solid investment is utilities, especially the energy sector.
Related: 9 Places Where You Can Find Energy After An EMP
Again, this isn't the place to make a killing on the Stock Market, as these companies don't generate new products that can boost the value of their stock. But they are solid, stable investments, which also usually pay dividends.
Dividend Stocks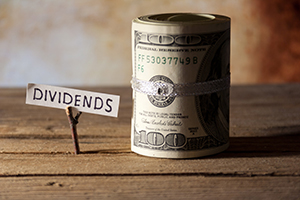 Perhaps one of the least understood ways of getting the most out of your investment dollar is dividend stocks. These are stocks that pay out a dividend quarterly or annually. The key here is to set it up so that those dividends are automatically reinvested, increasing your portfolio size.
While that cash might be nice to have right now, so that you can buy that new car or big-screen TV, it's better to build your retirement, so that you'll have that money when you really need it.
Precious Metals
Finally, don't forget about precious metals.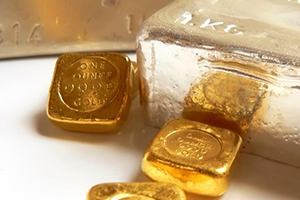 If there's anything that can be said to be a sure thing in the investment world, it's that when the value of the dollar drops, the value of gold and silver goes up. While you probably can't invest in actual gold ingots, coins and bars as part of your 401K, there are still ways of investing in precious metals, including in futures.
Think About the Long Term
Remember that the economy tends to be cyclical, although it's not a cycle that can easily be predicted.
Even so, short-term dips in your investments can be survived, when you look at the long-term.
So don't panic and try to sell out if you see something going down. Rather, ride it out and wait for better financial times.
Your investment will most likely grow again, giving you the money you need for retirement.
You may also like: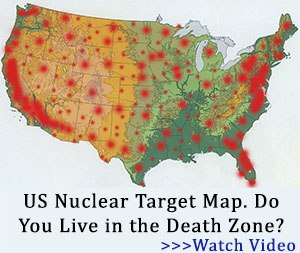 EMP Commission Chief of Staff Issues Dire Warning to America
The Superweed That Saved Large Communities During The Great Depression (Video)
20 Survival Tips from the Survivorman, Les Stroud
How To Prepare Your Car In Case You Have To Live In It
Source
How To Shield Your 401k From The Upcoming Recession is written by Rich M. for www.askaprepper.com