Self-defense is probably one of the more difficult and more divisive parts of prepping. It's difficult enough to prepare yourself and your home against an attack in the first place, without everyone else telling you that you're wrong.
But there are plenty of preppers out there with their own ideas, who are more than ready to tell you that your ideas just won't do it.
Opinions about over what are the best weapons to own and to use. That's where most of the divisiveness comes from. Everyone has their favorite and many are quick to say that their favorite is the only one to use.
But the reality is that their needs and your needs may not be the same. Each of us has to develop our own defensive plan and find the weapons that are going to do us the most good.
So I'm not going to talk about weapons, except in the most general sense. Rather, I'm going to talk about other things that might be missing from your home defense preparedness.
While I have my own opinions on firearms and other defensive weapons, those aren't anywhere near as important as the overall defensive strategy that you develop. In fact, they're just a part of that strategy; so let's look at what else you need.
Related: Some Thoughts on Defensive Rifles for Preppers that are New to Firearms
A Defensive Plan
Defending your home requires much more than just guns, although guns are important. It requires a plan.
Just what do I mean by that? I mean that you need to predetermine who is going to do what, under the various different circumstances you might encounter.
There's no way that any of us can know just how an attack will come, so we need plans based on all the possibilities we can think of.
Don't allow yourself to fall into the trap of being the only one there, between your family and the bad guys. That might look heroic, but if they take you out, there's nobody else to protect them.
You'll all be much better off if you can stand together, with everyone in your family who can aim a gun taking part in the defense of your home.
In the military, a defensive plan includes what the unit will do in the case of casualties. That doesn't just mean who is going to take care of those casualties, although that's a part of it; but rather, how the positions of the shooters will shift, to ensure that the perimeter is covered.
Good Defensive Positions
Speaking of everyone taking part in the defense, you'll need good defensive positions for everyone to shoot from. Don't expect the walls of your home to stop bullets; they won't.
In fact, the only caliber of round that a brick wall will stop is a .22LR (or smaller). So unless your home is made of rock or concrete, you're going to have to do something to provide those shooting positions with some real cover.
The military solved this problem long ago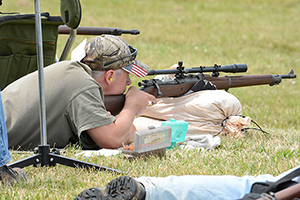 with a low-tech device, called a sandbag. Your home's floors will support a three-foot high, one-foot thick sandbag wall; even on the second floor.
So you can build sandbag firing positions below all the windows, giving your family a definite advantage.
Those sandbags should stop just about anything they can throw your way, unless they show up with a .50 caliber machine gun.
The Right Defensive Guns
You've got to have the right guns to work with. But just what are those right guns? That depends. Nevertheless, every shooter in your family or survival team needs a handgun and a long gun.
The handgun is primarily for them to use in case they are caught without their long gun. It should be something they are comfortable firing and have enough capacity so that they can do a lot of shooting, if they need to. I prefer semi-automatic pistols for this, although I know people who swear by revolvers.
Related: 6 Reliable "Pocket" Revolvers For Off-grid Defense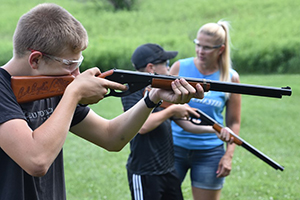 For your family's long guns keep in mind that you don't really need sniper rifles; you're going to be shooting at people in your front yard. That makes shotguns a good choice, as well as shorter-barrel AR-15s. I'd avoid going to the really short barreled ones though, so you don't have to get an ATF sticker for them.
Firepower is important. That means the ability to put a lot of fire downrange in a minimal amount of time. There again, the AR-15 excels. So do some tactical shotguns.
But once again, this is a personal decision and you should take into account the shooting preferences of every member of the family. A good mix is valuable too, as it will help ensure that you're ready for any situation.
Good Surveillance and Lighting
Unless you've got a large family, it's going to be difficult to keep a lookout on all sides of your home. This is where surveillance cameras can really help.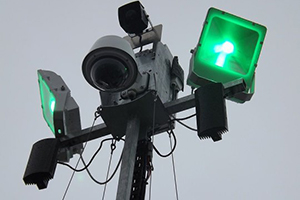 With today's prices for those cameras, there's really no excuse to put off buying them. Just make sure that your system will continue to work when the power goes out
You're going to need lighting too, to go with those cameras.
Solar-chargeable LED lights with motion detectors are a great option, as they will only come on when needed and will not need the house's power to be on for them to work.
The lights coming on also make a great alarm, as it shows up readily on your monitor, showing you that something is happening.
Secure Doors
The average home entry door can be kicked open with a booted foot. That's not enough to keep the bad guys out of your home.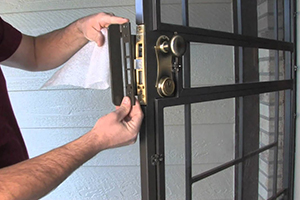 The basic problem isn't the deadbolt or the lockset, it's the door frame. That piece of ¾" thick pine just isn't strong enough. I'd recommend strengthening it by installing security striker plates and security hinges, all mounted with 3" or longer screws. That way, they're going to have to work a whole lot harder to get in.
It wouldn't hurt to add something else either, like a door prop, a floor club or just barring the door. The idea is to keep them outside, so that you have an advantage.
Related: Home Security Tips From an Ex-Burglar
Secure Windows
Speaking of keeping them out, we all know that the windows are the weakest part of the home. Glass just can't keep people out all that well, unless you do something to strengthen it.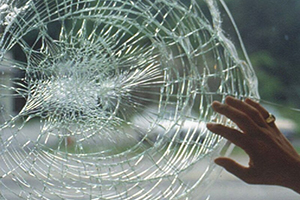 One such option is to install security window film on the windows. This is a clear plastic film that sticks to the inside of the window.
It makes the window stronger, as well as making it so that if anyone breaks the window, the glass doesn't fall out.
They have to break the window all the way around, in order to get it out of the window, so they can stick their hand through to open the latches.
The other option is even stronger, although not as attractive. That's to install burglar bars on the home. These mount over the windows, making it so that they can't get through the windows, even if they manage to break them. The big problem is that many people think they make the home look like a prison. But it is secure.
A Well-Established Perimeter
One of the issues we deal with is keeping our home defense on the right side of the law. Current laws allow for the use of deadly force in self-defense and the defense of others. Some states add in defense of property to that as well, but not all states do. We need to make sure that we keep within that criterion.
That means only shooting when there is imminent threat of life and limb. In most jurisdictions, they see that as meaning that the criminal must be facing you, inside your home, with a weapon in their hand.
Now here's the problem. If a number of people come to attack your home together, you can't afford to let them in your home, before you start fighting.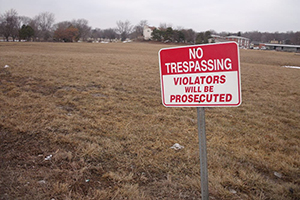 If several of them manage to get through the door and into your home, your chances of survival are vastly reduced.
That's where an established perimeter can help, as it creates a clear line where they are not allowed to cross without trespassing.
At the same time, the perimeter can be used to channel attackers into a funnel, where it is easier to deal with them, as people will always take the easy way.
Someplace for a Last Stand
Hopefully, you'll be able to keep the bad guys out of your home; but that might not be possible. In that case, you're going to have to have someplace that the family can gather for one last stand, before leaving the home.
This should be a central place, where everyone can gather together easily and have at least some protection from the bad guys.
At the same time, it can be helpful if they have to come down a hallway to get to you, giving you a good chance to shoot them, should they choose to charge your position.
An Escape Route & Plan
Finally, you've got to have an escape plan. While it would be best if you never have to use it, there's just no guarantee that you'll be victorious. With that possibility existing, you have to have a means to escape.
That includes both an escape route and a plan of what you're going to do once you escape, such as where you're going to meet and where you're going to go. You can always come back for a counterattack, but you've got to survive before you can do that.
Be sure to stash your bug-out bags where you can grab them as you're going out the door. It would be good if you could have an off-site cache of supplies available to you somewhere, so that you have supplies to use if you have to escape.
You may also like: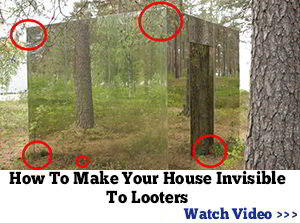 5 Ways Prepping Has Helped With My Retirement
US Nuclear Target Map. Do You Live in The Danger Zone? (Video)
How to Make The Coolest Wool Boots Ever, Easily
Source
If You Don't Have These Defensive Items, You Are Not Really Prepared is written by Rich M. for www.askaprepper.com