The forced removal of the Cherokee tribe, also known as the "people of different speech", is one of the most deplorable events in American history.
This event, also known as the Trail of Tears (1838-1839), occurred when gold was discovered on relocated Cherokee land in Georgia. The land in Georgia was originally granted to the Cherokee because their past land was lost as a result of the French Indian War.
Once gold was discovered in Georgia, many motions began to remove the Cherokee from all surrounding areas. Congress passed the Indian Removal Act of 1830, which was implemented by US troops.
Folks were kicked out of their homes at gunpoint and were forced to relocate to camps in large numbers. All refugees were then sent west with all of their food and belongings on their backs.
Here are the Native American foods that Cherokees ate during hard times.
Related: The Cherokee's Favourite Edible Tree (PawPaw)
Unfortunately, the Trail of Tears is not the only mass event that shook the Cherokee nation, however, the Cherokee still needed to eat during these tough periods.
What The Cherokee Ate on the Trail of Tears
The event spanned 5,043 miles across 9 states; Arkansas, Alabama, Georgia, Illinois, Kentucky, Missouri, Oklahoma, Tennessee, and North Carolina.
During this time, it is said that the Cherokee survived on the following foods daily:
2 cups of hot water
Cornbread
One turnip per person
All people were expected to survive on these rations and also move great distances on foot. Many died from disease, starvation, exhaustion, and exposure to the gruelling elements.
Cherokee Settlement Crops
It's safe to say that once the Cherokees' land was in question, their entire lives were at stake. Even with the numerous forced relocations, the Cherokee always took care of the land around them. They planted several nutritious crops to keep their civilization alive.
Corn, beans, and squash were the most common crops grown by the Cherokee.
The three plants were often referred to as the "Three Sisters" because they were planted next to one another in their fields, looking like sisters of different heights and shapes. They also thrived best when grown together.
Related: The Three Sister Garden Plans: How To Get The Most Out Of Every Square Foot
A variety of additional dishes were made out of corn by the Cherokee.
They often ground the corn and mixed it with water to create a flatbread-type dish or cornbread. They also made popcorn as a treat!
Beans made up for a lot of the fiber in the Cherokee diet. The beans most resemble modern-day pinto beans and were added to soups and stews for heft.
A very easy crop to grow, squash was eaten for almost every meal of the day.
The Cherokee would eat it in a variety of ways, often combining it with corn and beans in the same dish.
Other Common Native American Crops
These foods were also farmed and enjoyed by the Cherokee:
Sweet potatoes
Peanuts
Sunflower seeds
Pumpkins
Melons
Tobacco
Apples
Peaches
Nuts
Cherokee Settlement Hunting
The Cherokee did not live a vegetarian lifestyle; however, they did utilize all of the animal once killed. In fact, the Cherokee thrived on eating a diet of mostly meat with the Three Sisters being incorporated into each dish.
Hunting for sport was not a part of their culture. They hunted many different animals depending on geographical location.
Coastal Cherokee were known to hunt small shellfish, fish, and turtles. Inland tribes hunted many animals including deer, elk, moose, rabbits, turkey, buffalo, fox, squirrel, and most surprisingly, bear.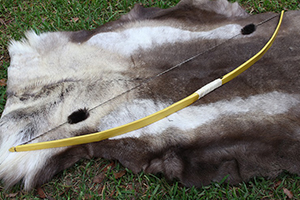 No matter the animal, all parts were used for a purpose. Meat was fed to the people, skin was used to make clothing or blankets, bones were used for cooking or building structures and furniture. Nothing was wasted, which was a way of giving back to mother nature for providing sustenance.
In addition to hunting, some Cherokee also raised animals such as turkeys for a consistent food source. After European contact, the Cherokee began housing cattle. Before European settlement, the Cherokee would keep small dogs around their land and use them for food. This practice is long-over with.
Cherokee Settlement Gathering
The Cherokee were so efficient that in addition to farming and raising animals, they were also gatherers.
The women would often go out gathering lots of wild edibles for the community to share. They never picked more than they could eat.
Many of the items foraged by the Cherokee were:
Blackberries
Blueberries
Acorns
Chestnuts
Wild onions
Wild garlic
Black gum
Hummingbird blossoms
Cattail
Mint
Wild ginger
Sumac
Mushrooms
Grapes
Huckleberry
Watercress
Wild green beans
Ramps
Wild greens
All of these foods were considered super healthy and accompanied whatever meat dish was freshly hunted. Many were used in medicinal ways for treating headaches, painful menstruation, and other ailments.
Related: 10 Most Powerful Medicinal Plants Used by Cherokees
Popular Native American Dishes
Despite the times being difficult, the Cherokee always managed to make nutritious meals with whatever they had.
Here are some of the most popular Native American dishes:
Fry Bread

During hard times, nuts, corn, or acorns were ground into a fine flour, which was used to make this dish, which is dough fried in very hot oil until crisp and bubbly.
Fry Bread can still be found on Native American reserves today.
Cherokee Three Sisters Stew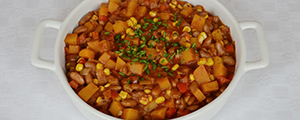 This nutritious meal would have been made from stewed beans, corn, and squash. Perhaps the fish or meat that was caught that day would make it into the stew.
Pemmican
A high-protein snack made from ground meat was referred to as Pemmican.

It is a mixture of tallow, ground bison or deer, and ground berries. You can still find this dish in some parts of the country.
Succotash

This dish consisting of lima and other shell beans, corn, or squash is a fresh salad that sometimes contains meat, potatoes, tomatoes, and other leftovers from dinner the night before.
Wild Rice and Cranberry Pancakes
Wild rice can be found in many Native American dishes.

Dating back generations, wild rice and dried cranberries make up this filling salad along with celery, carrots, or potatoes.
Acorn Bread
Ground acorns make for excellent flour. Acorn bread is made from finely ground foraged acorns.
Catfish

Especially in coastal places, catfish and other seafood were very commonly eaten in Native American communities. Catfish would often be eaten with foraged fiddlehead ferns, which are considered a delicacy today.
Buffalo Ribs

For Cherokee communities more inland, buffalo were a common hunted meal.
The large buffalo ribs are a treasured dish when cooked low and slow until the meat is fall-off-the-bone tender.
Prickly Pear Cactus Jelly

Another commonly foraged food were prickly pears, and many Cherokee made jelly out of their fruits.
Prickly pear jelly is still commonly made and sold in places such as Arizona with large Native American populations.
Roast Turkey
Many traditional Thanksgiving foods are commonly consumed by Native American tribes, including roasted turkey. Also found on Cherokee tables are cranberries, potatoes, and sauteed vegetables.
All in all, it is hard to find a time in history where the Cherokee people were not oppressed.
Their land and crops were stripped from them only to relocate to an unfamiliar place thousands of miles away. In the times that they could farm, hunt, and gather, the Cherokee had a diverse diet of meats, corn, squash, beans, and other foods.
We can learn a lot from our past, and the perseverance and inspiration of the Cherokee people outweighs the brute force that wronged them.
You may also like: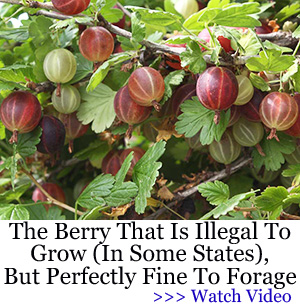 Survival Uses For Animal Bones You Normally Throw Away
When Grocery Stores Go Empty – A Back Door Shopping Strategy (Video)
How to Raise Ducks – The Perfect Survival Livestock
Do It Yourself : Bedside Holster System
What Happens If You Put Silver In Milk?
Source
The Native American Foods That Cherokees Ate During Hard Times is written by Tracy Nawara for www.askaprepper.com