In the light of the pandemic situation, many Americans have made prepping kits to prepare for the worst. This approach is effective and smart, not only during a pandemic (in which you could potentially find yourself quarantined for long periods of time) but for the uncertain future as well.
In the event of a crisis, there will be many issues related to what you can buy or even if you can get to a store to buy them.
Food is likely to be one of those things that will disappear from shelves quickly. This can lead to major issues such as malnutrition, which leads to increased illness.
Related: When Grocery Stores Go Empty – A Back Door Shopping Strategy
Stocking up on groceries is not always an option as food tends to expire quickly. However, stocking up on supplements and vitamins is an excellent option that has never been easier.
Supplements You Should Stockpile
If you are planning to create a preparedness kit in case of a crisis or you already have one, here are some supplements you should include in order to avoid nutritional deficiencies:
Iron
Iron deficiencies are common, even today, and can lead to anemia, which causes fatigue, weakness, and many other health issues. An iron deficiency and anemia are common throughout the world and can greatly impact your energy levels and ability to survive during a crisis.
Iron is found in many of the foods we eat, especially meat, eggs, and leafy green vegetables.
In the event of a crisis we may not have access to enough of these foods, if at all. Thus, a good iron supplement can help to make up for that loss and keep you healthy.
Related: Can This Be A Better Alternative To Modern Antibiotics?
Zinc
Zinc is necessary for your immune system. A lack of zinc can make you more susceptible to disease or illness and plays a role in a large number of bodily functions.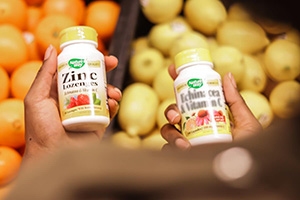 Diseases, such as heart disease, hypertension, and osteoarthritis – which are common among preppers of increasing age – can be improved with the use of a daily zinc supplement and zinc also aids in healthy growth and development in general. Foods that contain zinc include grains, vegetables, nuts, and meats.
Having a good zinc supplement on hand that provides at minimum 8-12 milligrams can be vital to your health should your access to food is somehow obstructed.
Vitamin A
Vitamin A is crucial to eye health and function, as well as reproductive health in both men and women. It also plays a role in strengthening the immune system to fight infection.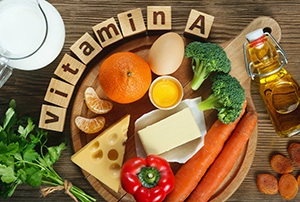 A deficiency in Vitamin A can lead to blindness, a major concern for preppers in the event of a global crisis that impacts your access to food sources.
This vitamin can be found in milk, eggs, green vegetables, orange vegetables, and reddish-yellow fruits.
Vitamin A is important to many aspects of your health and should be kept on hand as part of your prepping kit in the event of a crisis.
Thiamine (B-1)
Thiamine helps your body turn carbohydrates into energy, which can be very handy in a crisis situation. It also plays a role in your nervous system.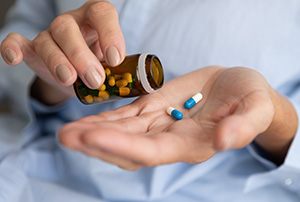 A lack of Thiamine can result in weight loss, fatigue, confusion, and short-term memory loss – which is a serious concern in a crisis situation when you must rely on your ability to be prepared and organized. A lack of this vitamin can also cause nerve and muscle damage, which can impact your mobility, and may affect the function of your heart.
While it can be found in eggs, legumes, nuts, seeds, wheat germ, and pork, it is very important to stock up on B-1 as part of your prepper kit to ensure that you are getting the precious nutrients that you need to survive, and to aid your body in creating much-needed energy.
Related: How to Make a Nutritious One-Year Shelf-Life Vitamin Bar for Your Stockpile
Folate (B-9)
Folate, also known as Vitamin B-9, helps your body create red blood cells and produce DNA. It also aids in brain development and nervous system functioning.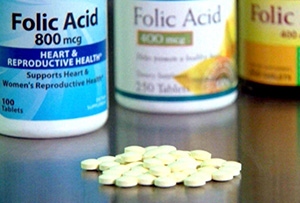 Folic acid is also thought to play an important role in memory; thus, it may be beneficial to the aging population.
Folate can be naturally found in beans and lentils, citric fruit, leafy green vegetables, asparagus, meats like poultry or pork, shellfish, fortified grain products, and whole grains.
While most people get enough folate, a crisis that affects your access to healthy foods may mean that you require this supplement. Thus, it is a good one to have stocked in your survival kit for emergencies.
Cobalamin (B-12)
Vitamin B-12 is responsible for assisting the body in making healthy red blood cells. Deficiency in this vitamin is common, especially in those who are vegan, are over 60, have diabetes, or take antacid. Adequate calcium intake is required to assist in B-12 absorption, and so taking a supplement during times of crisis can be vital to your health.
A B-12 deficiency can lead to pernicious anemia and symptoms of deficiency include:
Fatigue
Weakness
Dizziness
Shortness of breath
Weight loss
Nausea
Pale or yellowish skin
Related: The Antibiotic Honey That Shouldn't Be Missing From Your Stockpile
Left untreated, a deficiency in B-12 can create many issues, including:
Difficulty walking
Muscle weakness
Depression
Memory loss
Dementia
Taking a good B-12 supplement, especially during difficult times when you are not getting it from food sources, can be crucial to your overall health.
Vitamin D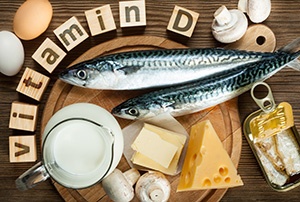 Vitamin D, which is also known as the sunshine vitamin, is important to many aspects of your health.
Research has shown that more than 1 billion people around the world do not get enough vitamin D, and those with darker skin tones are at a higher risk for deficiency.
Vitamin D helps create healthy bones, helps the body maintain the right levels of calcium, and aids in strong teeth.
A lack of Vitamin D plays a role in osteoporosis and can lead to other bone-related issues such as arthritis or joint pain.
This vitamin is found in fish liver oils, fatty fish, mushrooms, egg yolks, and liver.
Stock up on a vitamin D supplement to help fuel your body and combat arthritis and joint pain when food supplies may be low.
Calcium
Like vitamin D, Calcium aids in the creation of strong healthy bones and teeth. It also helps your heart, nerves, and muscles as well.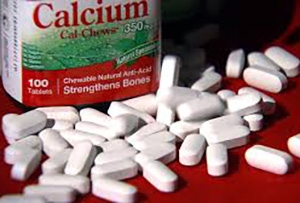 Calcium has been shown to be very important in aging adults and plays an important role in your overall strength and wellbeing.
During a crisis, foods that are rich in calcium may be difficult or impossible to get.
Things like milk, cheese, yogurt, and some fish have calcium, but these items can be very expensive.
This is why having a good calcium supplement on hand during a crisis is important to your health and can easily be a factor in your survival.
Multivitamins
A good multivitamin is essential. Whether you are creating your preparedness kit or just thinking about everyday life, a multivitamin can make up for all the important things that our diets miss.
Should a crisis of any kind arise, a multivitamin can help to fill the gap and make up for any nutrition that is missing.
You may also want to consider purchasing protein drinks like boost shakes or other protein supplement drinks, as these will fill your belly and provide you with the essential vitamins you need for survival.
It is assumed that in any kind of global crisis – from viral to financial – food will quickly become scarce. This has been seen in recent history during pandemics or times of war.
Having a preparedness kit that contains multivitamins and other supplements can truly mean the difference between life or death.
You may also like: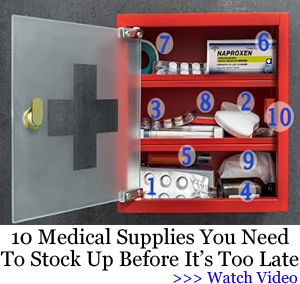 Top 1% Farmer Voices His Concerns About The Coming Food Crisis
The Plant That Is Sweeter Than Sugar And Helps People With Diabetes (Video)
12 Foods to Stock Up On Before it's Too Late
How To Make a Powerful Calendula Extract to Keep in Your Medicine Cabinet (with pictures)
Source
The Only Supplements You Need To Stockpile For A Crisis is written by Katherine Paterson for www.askaprepper.com